6 years of Sheet Society, 6 of our biggest moments
To celebrate our super sweet 6th birthday, we're taking a look back on 6 of our biggest achievements over the years. From our first sale to opening our first store, it's been quite a ride. Who better to talk about our journey so far than founder Hayley?! So find a cosy spot (may we recommend bed) and get ready to read all about our most special, standout moments so far.
#1 Our first sale (from someone I didn't know!)
I kept asking everyone close to me, 'Do you know this person?!'. Just to make sure this first new customer was really NEW and not someone we knew. Turns out he was new, and he just so happened to live down the street from me. Knowing that, I was really eager to hand deliver his order and say thank you in person. I probably should have played it cooler than that but I was just so excited.
#2 Hiring our first full time, permanent team member
A year and a half into launching the business I fell pregnant with my first child, Jake. I was obviously really excited… but where the hell do you find a maternity leave cover for an entrepreneur?! My husband, Andy, and I agreed that he would quit his corporate job and run the business whilst I took time off to be a new mum.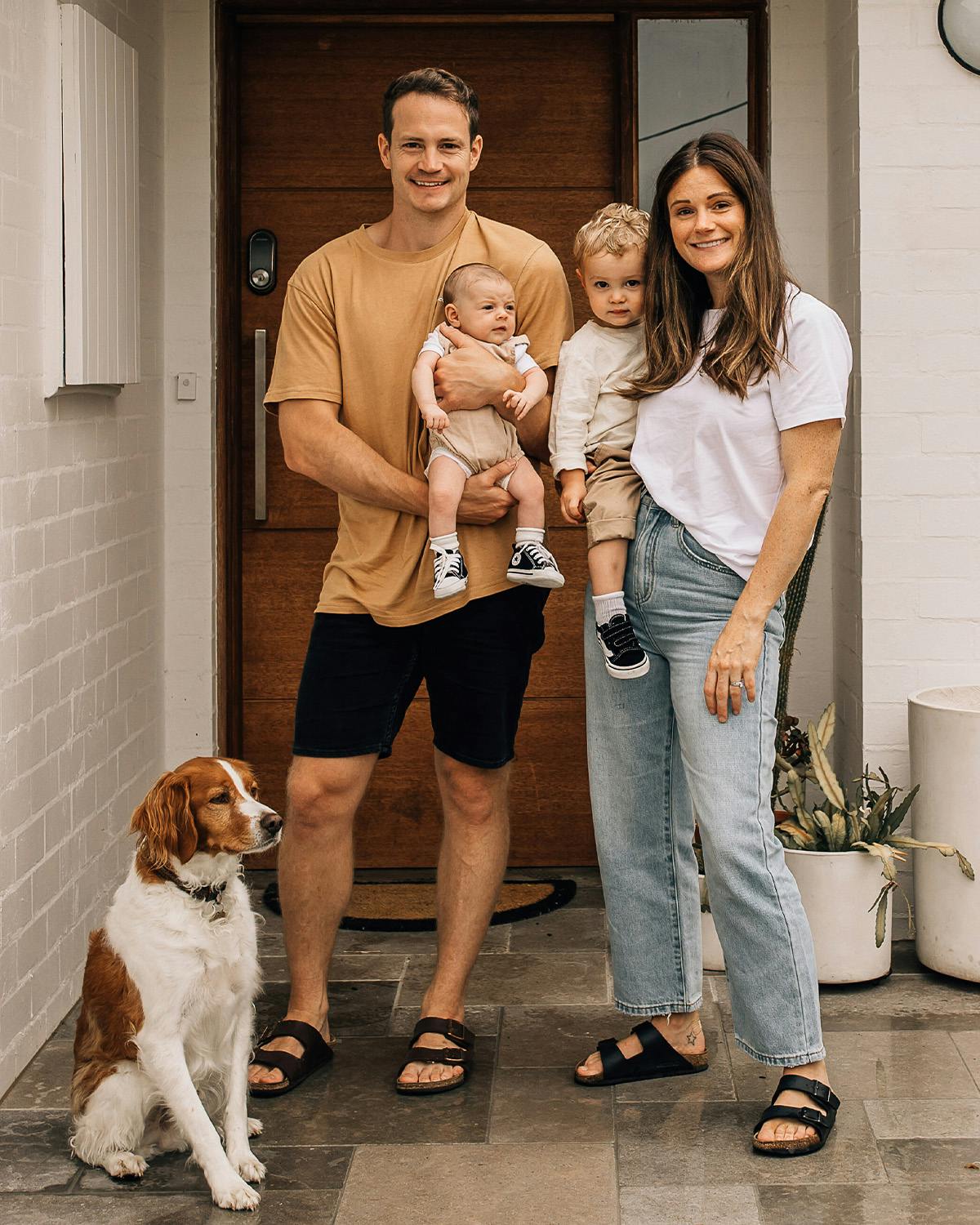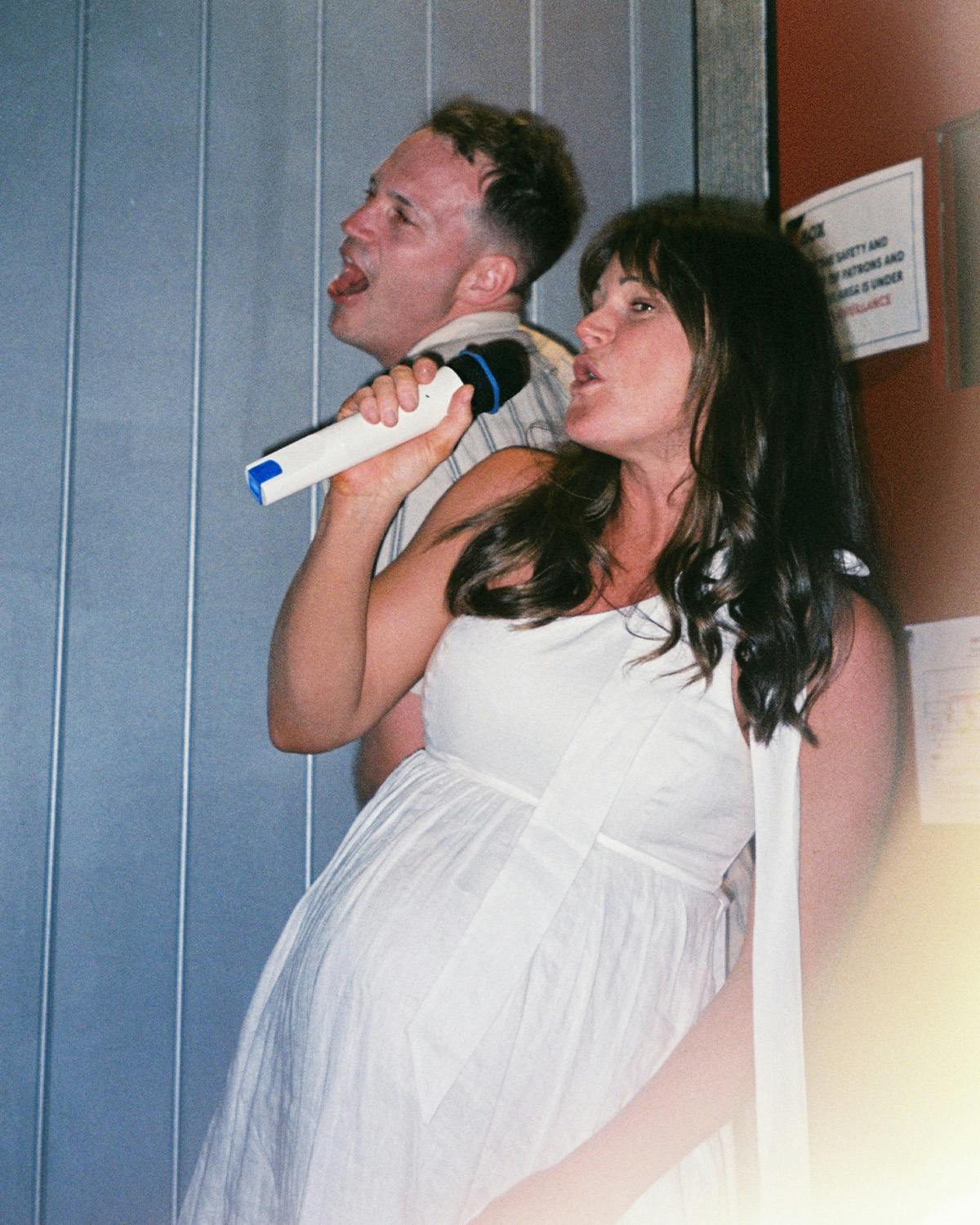 He was really strong in Operations and Finance but needed creative support. It was at that point that we met the wonderful Phoebe, who we hired as a Graphic Designer and a bit of an all rounder. She really got thrown in the deep end when she ended up having to do a photoshoot on her own (whilst I was in labour!), but she absolutely nailed it. She's still with us today as our Head Stylist and we're so grateful to have her on our team.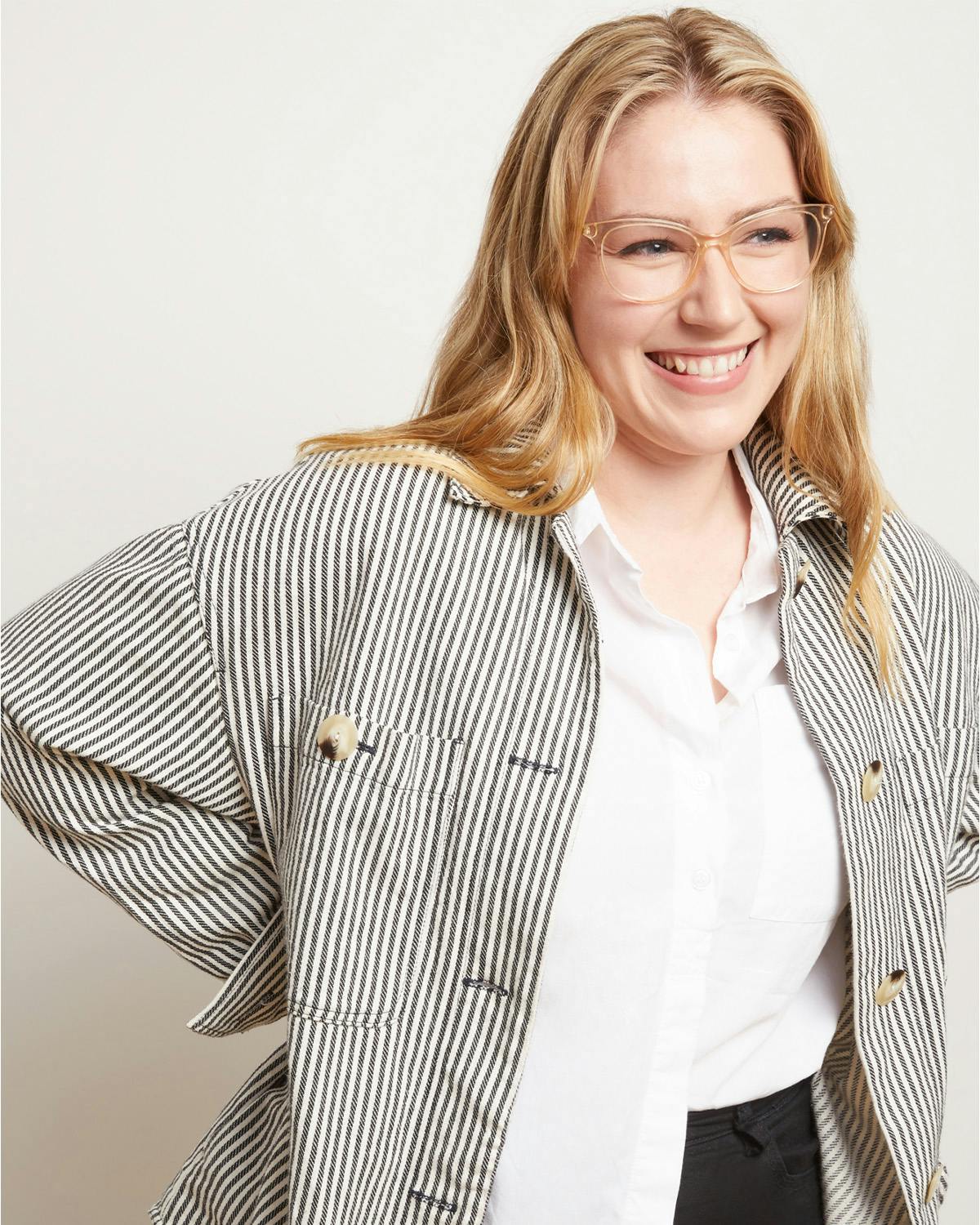 #3 The moment we knew Sheet Society was going to be BIG
I remember, it was right around the time of the first major COVID-19 lockdown in Melbourne. We had six people in our team and we were worried that we wouldn't be able to keep our warehouse open during the coming eight weeks of lockdown, so we decided to launch a flash sale to make sure we'd have enough money to pay our staff.

We turned the flash sale on on a Sunday and by Monday we had thousands of orders! Our customers were obviously bracing themselves for eight weeks in bed, with new sheets. We hadn't really ever pushed our marketing efforts that hard before so it was incredible to see the amount of people who knew the brand and were ready to buy. We knew then that Sheet Society was kind of a big deal.
#4 When we designed that Fitted Sheet
In the early days of Sheet Society I would travel back and forth between Australia and China to refine the design of our products. On one particular trip I attended a fashion trade fair to look at the latest fabrics and trims. It was there that I found this amazing, thick ribbed elastic from an underwear manufacturer. I knew I had found something special.

It took me a while to convince our factory manager that yes, I knew this elastic wasn't originally made for bedding, but I was certain it would work on our Fitted Sheet and I wanted to use it. He reluctantly ordered it and the next day I jumped into the sample room and set to work on making the first sample.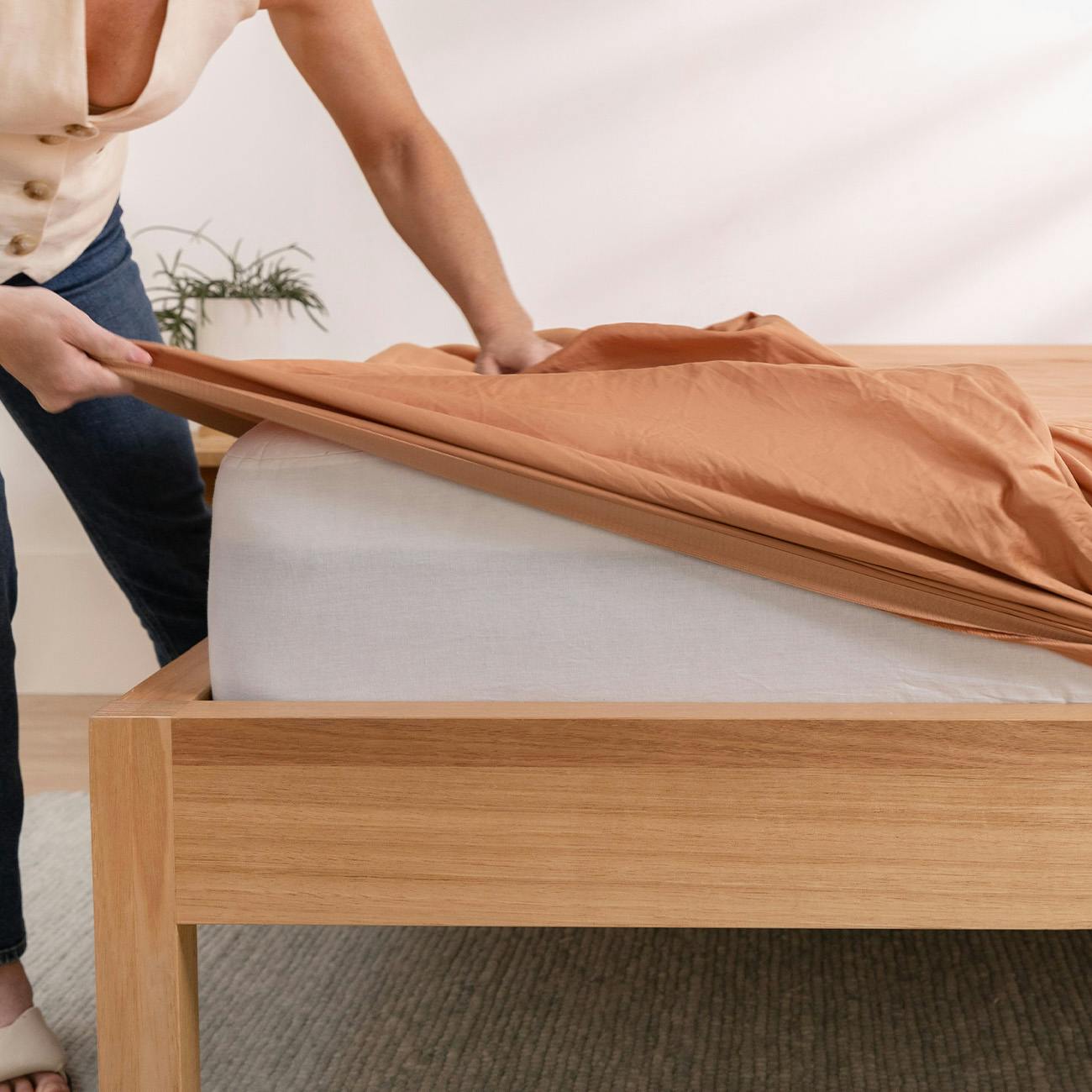 All the workers thought I was crazy, and that this elastic wasn't going to work. I ended up getting behind the sewing machine so I could sew it exactly the way I had envisaged. Now, it's one of our features I'm most proud of, along with our invisible zipper of course. 
#5 The colour that set us apart
We launched with a few standard colours, like grey, white and blue. But coming from the world of fashion, I took a lot of inspiration from what was trending at the time when designing our first range. In 2017 when we launched, the Timberland boot was really popular and I was obsessed with how the colour of the boot went with every outfit. So I developed our own version of this colour, which I called Terracotta.

To achieve this colour I had to invest in a specialised dye. At the time it was a huge risk—spending my life savings on a shade of orange sheets —but thankfully it paid off! Terracotta was our best selling colour for the first three years of the business, and it's still in our top 10 best-selling colours now.
As our business grew in 2019 we knew we needed more space than the shared warehouse we were in. So we went on the hunt for somewhere new and ended up finding this really rundown building in Abbotsford, a cool inner-city suburb of Melbourne.

It was a two-level building, with a store at the front, office space above and a warehouse at the back. Sounds dreamy, right? In reality, the floors were fitted out with torn up carpet, there were awful office partitions and the back of the building was being used as a testing centre for infectious diseases. The place was a bit rough around the edges but it ticked all of our other boxes. Although we weren't looking for a store at the time, we thought, 'Why not?!'. So we signed the lease and spent weeks transforming the space, on weekends and evenings in between working our regular 9-5.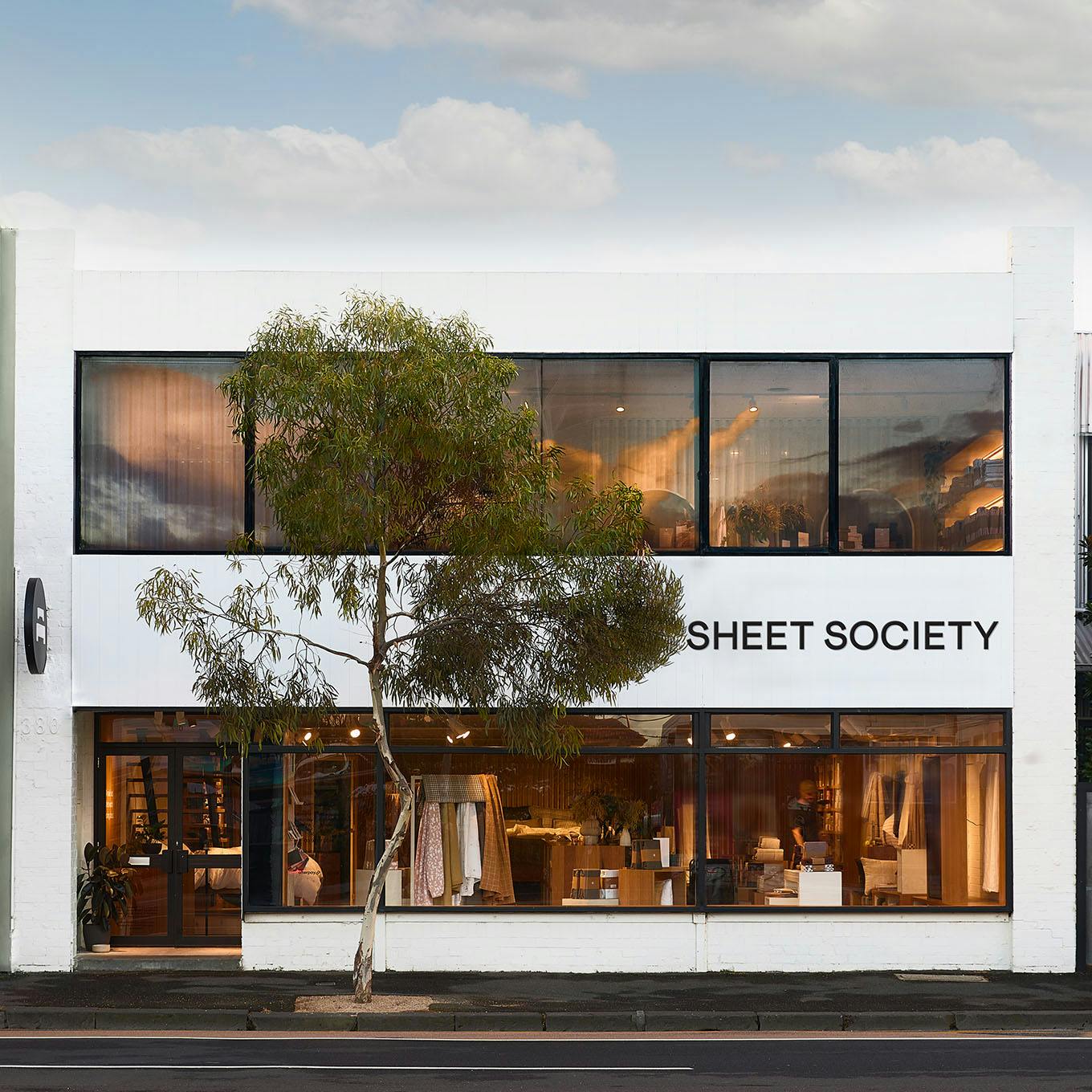 Our elbow grease paid off and we opened the doors to our first retail store in March 2020. For one whole day. We were pretty devastated to have to shut down when the pandemic kicked off, but when we re-opened in 2021 to a line of people down the street we knew we'd remember that moment as a pretty special one in Sheet Society's history.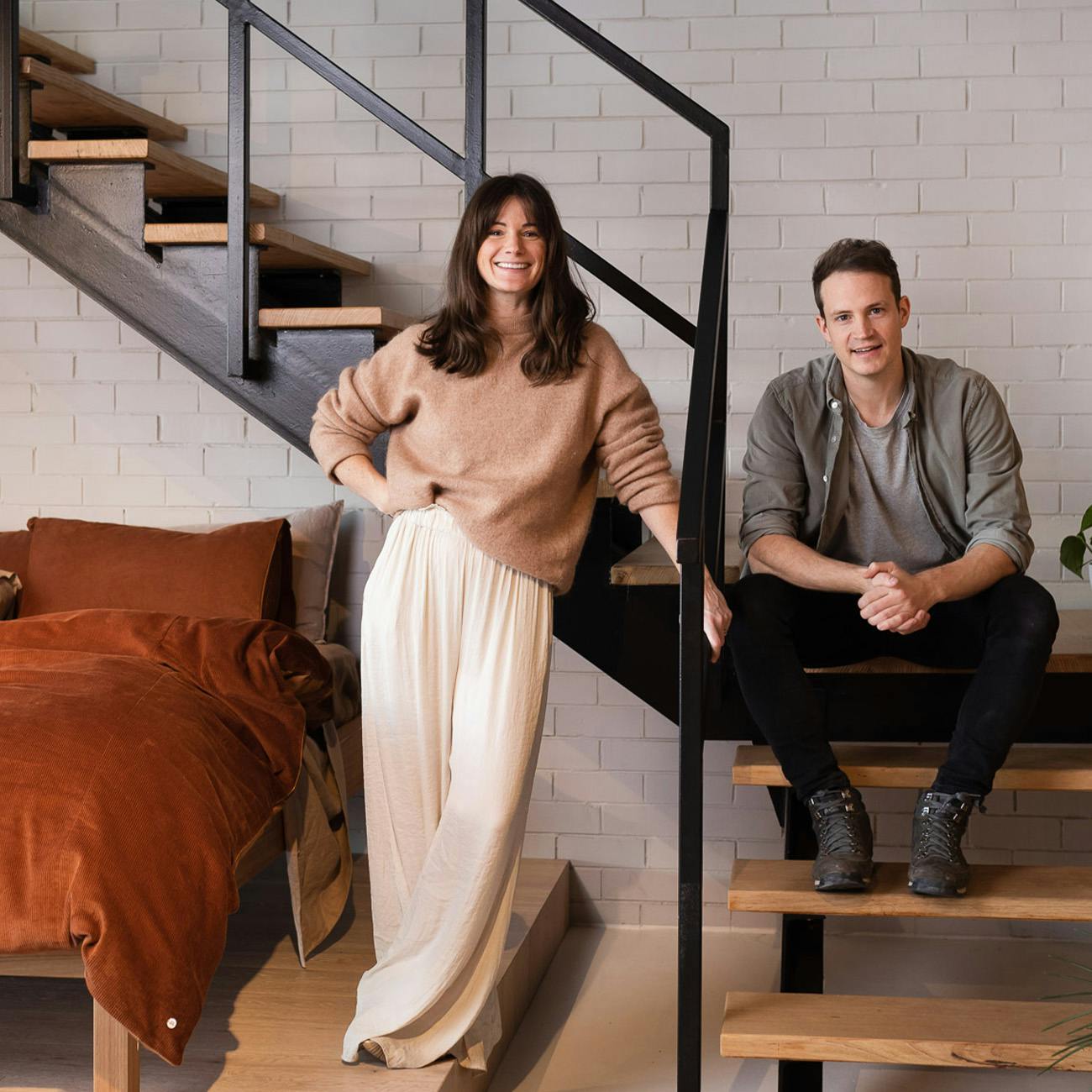 Shop the sheets that made us famous
Deep fitted sides. Wide ribbed elastic. Invisible zippers. There's a reason why we're so confident in bed. Actually, there's a few. 
Get to know our best-in-class features and then go to sleep with our best-selling bedding.